CARCAM Mission: CARCAM responds to rapid advanced manufacturing sector growth by establishing and implementing innovative methods to develop a highly-skilled, diverse technical workforce and provide state-of-the-art professional development.

Who Are We?
The CARCAM consortium is one of 36 regional National Science Foundation ATE Center's. We are educating today's workforce in cutting– edge technology. Our curriculum is specifically designed and developed with input from business and industry and implemented in today's highly advanced technical manufacturing industry.

Why CARCAM?
CARCAM Colleges offer students the opportunity to learn advanced technology skills that drive the regional economy.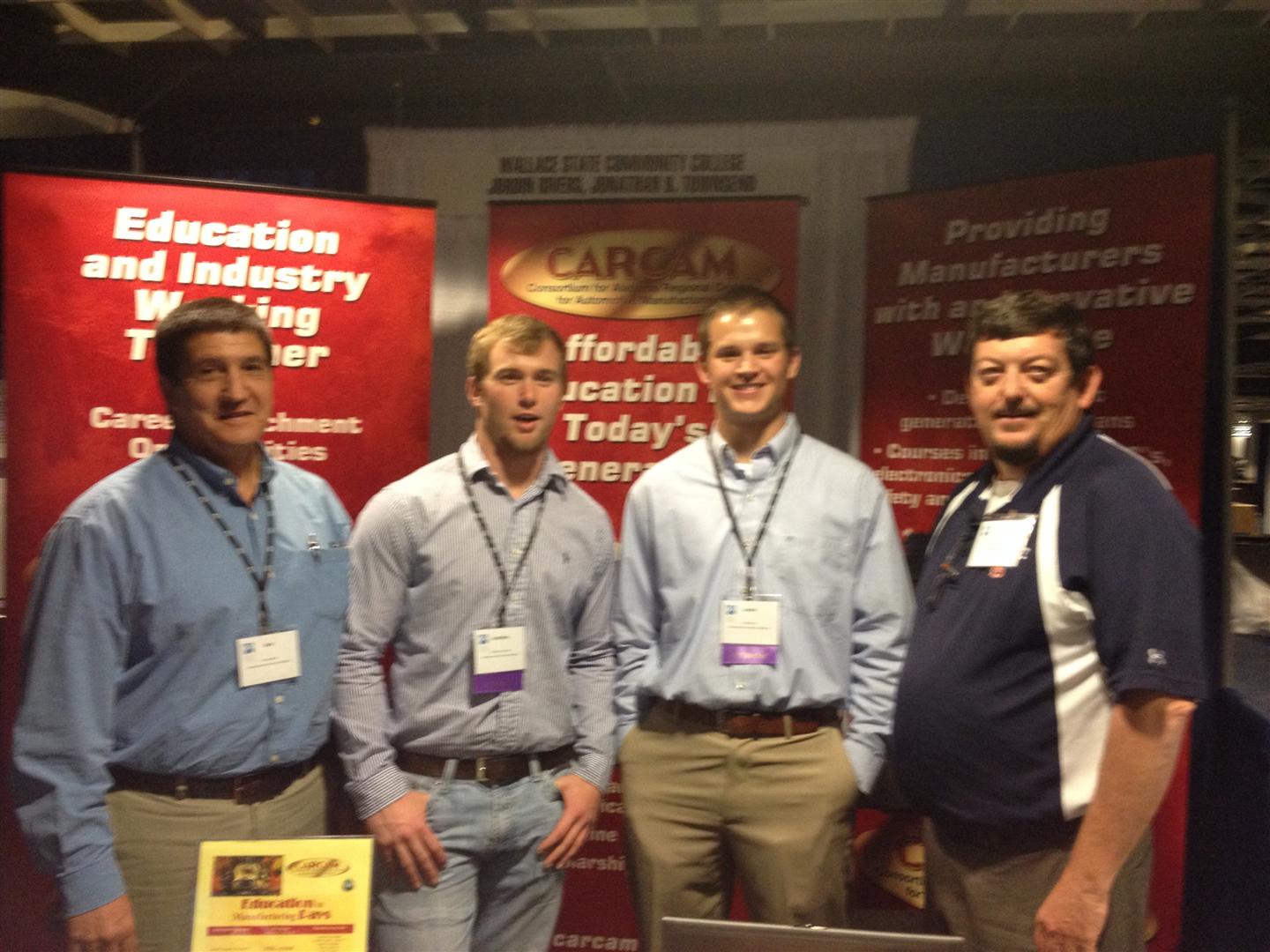 Jack Mayfield, Jonathan Townsend, Jordin Rivers, and Joe Hendrix attended the 2013 NSF ATE conference in Washington D.C.
Jonathan Townsend, a GSCC student and Jordin Rivers, a WSCC student received the National Science Foundation (NSF) advanced technological education student award for excellence.
| | | |
| --- | --- | --- |
| | | STEM Camp Best Practices Guide |
| | | CGA Best Practices Guide |
| | | |